News
[Garena Stadium] Arm yourself with BlackShot Gun Figurines!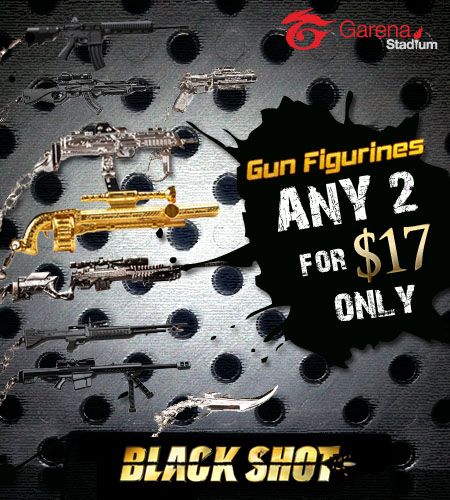 You might have all the latest weapons online but do you have them in real-life?
Grab your favourite weapon figurines today at the Garena Stadium with our new 2 for S$17 DEAL*! Pick any 2 guns to add to your arsenal so you'll always be armed and ready!
Below are the list of Blackshot Gun Figurines: 
AK103-NZ1
AWP Ghost
Barrett
HK 416 Forest
Holy Shotgun
M60
MP7 Viper
NZ1 Knife
Tarantula .45
UZI-NZ1
*Offer cannot be combined with any other promotions or discounts.
*Garena Stadium is located at Bugis+ (formerly Iluma), Level 3, Unit 19-23/28 Victoria Street, Singapore. Operation hours are from 11:30 AM to 10:30 PM.
Posted on: 02-28-2013
Comments