News
Dragon's Escapade (January GS Rewards) - 1st to 31st January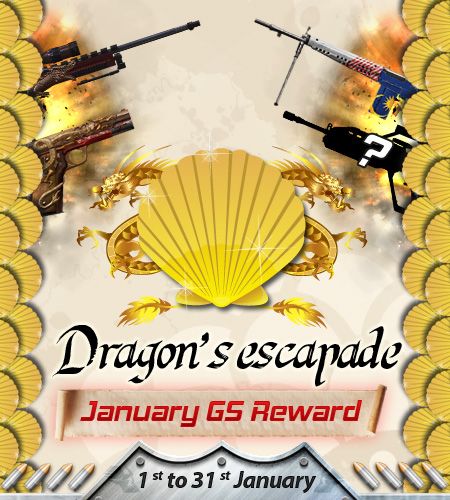 While the dragon escapes
,
Welcome 2013!
To bid a good farewell of the Dragon's whelmed; Team Blackshot has once again come up with an irresistible offer to all Garena Shell spenders!
Escapade 1
All first time GS spenders will get to kick-start the year of 2013 with a mystery weapon!
Escapade 2
For those who have spent 2000 GS and above, 2013 shall do you good with our perfect combination of the Dragon whelms; AWP Dragon [7 Days] and M1911 Dragon [7 Days]!
Escapade 3
Last but not least, all GS spenders (any amount) will get to celebrate 2013 with our special MY variation rifle -Type 64 MY [7 Days]

"Let the Myth begins!"
Please be informed that the rewards would be given away on 14th February (tentative).
Rolling Out,