News
Howling Wolf Sale - 27th June to 4th July
To all Blackshot Shooters,
Here are the list of items that are currently ON SALE. New weapons (PSG1 ArcticWolf, SPAS Lonewolf & Wolf Fang) are currently on its Introductory Price Sale!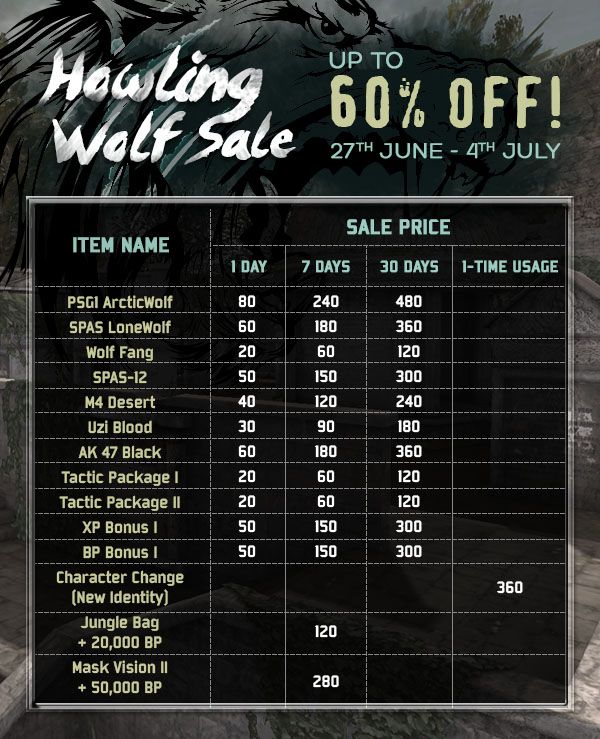 Starting from today, 27th June to 4th July, weapons and premium items would be on discounted prices.
Enjoy up to 60% OFF from your desired items.

Rolling out,
Blackshot Team

 
Posted on: 06-27-2013
Comments