News
SIM Game on! Blackshot Tournament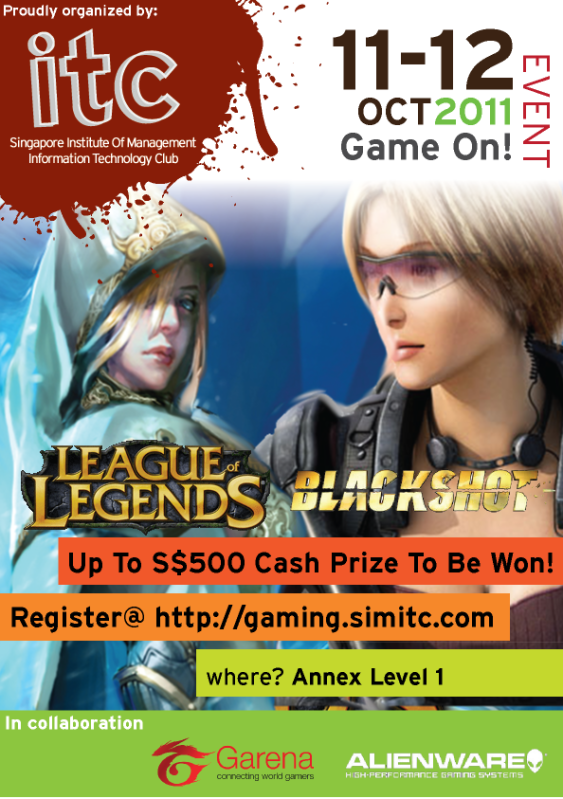 Place: Annex Level 1 (Near Foodfare and Souperlicious)
Time: 10am - 6pm
Fee: Free of Charge
Showdown Schedule:
11 October: League of Legends
12 October: Blackshot Online
Game Rules
1) Each team must consist of 5 members
2) Priority will be given to teams with SIM Students
3) Allocation is by First Come First Serve Basis.
4) An email will be sent to the contact below if you have been selected.
5)The decision by the organising committee is final and no appeal will be entertained.
Have Fun!
Note: Participants may be asked to present SIM card for verification purposes during the day itself.
In order to take part in this competition you have to
1) Sign up a Free account in
http://sg.garena.com/
2) Fill up this form:
http://is.gd/GameOn
For more updates: Like our Facebook fanpage @sim.itc or follow us on twitter @sim_itc
Posted on: 09-29-2011
Comments